TechBengal Branding Service
The Unifying Power of Branding
We are a Modern Creative Agency, we strive to turn your vision into reality. Let us help you stand out in your industry and achieve your goals.
How Branding and UX Design Process works
The branding and UX design process involves researching and strategizing, developing a brand identity, designing the user experience, prototyping, and testing, and launching the final product or service. It is often an iterative process, with designers continually gathering feedback and making improvements as needed.
Research and strategy
This involves gathering information about the target audience, competitors, and market trends to inform the overall direction of the branding and UX design.
Branding development
This involves creating a prototype or mockup of the product or service to test and iterate on the design. Creating a brand identity, including a logo, color palette, and typography.
Testing and Launch
This involves gathering feedback from users to fine-tune and improve the branding and UX design and launching the final product or services to the public.
Our Strategy
We Build A Successful Brand Communication Strategy
A successful brand communication strategy is a plan that outlines how a company will effectively communicate its brand message, values, and identity to its target audience. It involves identifying the target audience, understanding their needs and preferences, and developing messaging and tactics that will effectively reach and engage them.
Your brand identity is the visual and verbal representation of your brand. It includes elements such as your logo, color scheme, typography, imagery, and tone of voice. It also includes how you present your brand to the world through your marketing and communication efforts.
Your brand identity should be consistent across all channels and touchpoints and should reflect your brand values and personality.
Creative Branding Strategy Services
As a modern creative agency, we specialize in bringing your dreams to life and consistently branding your professional services. Our team is dedicated to creating unique, impactful designs that set you apart in your industry. From logo development to complete brand identity packages, we have the skills and expertise to elevate your business to the next level.
Digital Strategies
Developing a strong online presence through social media and a professional website. Utilizing targeted digital marketing campaigns to reach specific audiences and track their engagement with the brand.
Brand Identity
The visual elements that represent a brand, including its logo, typography, color palette, and imagery. The overall personality and perception of a brand as conveyed through its messaging and communication style.
Brand Strategy
Clearly defining the target audience and identifying the unique value proposition of the brand. Developing a cohesive brand identity and messaging to effectively communicate the brand's vision and values to its audience.
UI/UX Design
The process of designing the user interface and user experience of a digital product or service. Aiming to create an intuitive, efficient, and enjoyable experience for the user while interacting with the product or service.
The Pillars Of A Brand Strategy
A brand strategy is a plan that outlines the actions a company will take to build, manage, and differentiate its brand in the market. The pillars of a brand strategy are the core elements that support and guide the execution of the plan.
International collaboration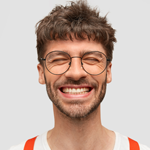 My website was developed by Techbengal. They helped me design a website that is 100% customized for my needs and I now have a very strong social presence that helps my business grow every day.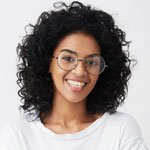 Stuart Moris
CEO, Birmingham Holistic Health Centre
Our Holistic Health Centre website has made our lives easier! Now, we can keep track of all the information about patients in one easy-to-navigate location. Plus, it improves appointment booking and buying our services easier. The service is top-notch and the staff is so easy to work with!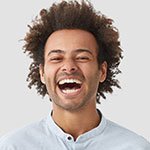 Mike Hotten
Owner - Local Pharmacy
TechBengal is the best CRM software company I have ever come across in my 18 years with pharmacy. They are running on a superior and professional platform which will be very beneficial for my business.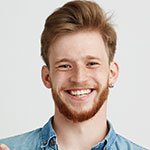 Dr RK Thomas
CEO, TechnoPilot®
TechBengal has been a real hero to help boost the success of my website. They were quick to respond to my needs when I needed a solution for technical help and support. TechBengal is helpful from the start until your content goes live.
Let's build your brand identity together
Have a Project, Let's Start Today.